Ada dua faktor yang membuat seorang penulis menjadi kaya raya: sangat bakat dan sangat mujur. Penulis yang benar-benar berbakat, mahir dalam menulis, akan mudah menghasilkan karya-karya bagus, dan menjadi penulis yang paling banyak menghasilkan uang.
Jelas bahwa karya bagus sangat layak dibaca banyak orang. Namun, itu tidaklah cukup. Banyak kok penulis bagus yang karyanya masih kalah dalam hal penjualan dengan penulis yang kualitasnya rata-rata.
Sementara itu, kemujuran menjadi faktor yang paling menentukan. Pasti kamu pernah membaca buku-buku yang ditulis oleh tokoh publik? Terlepas apakah buku tersebut bagus atau tidak, dan apakah buku tersebut bermanfaat atau hanya tulisan yang bersifat subjektif, buku-buku tersebut sebagian besar laris terjual. Itulah salah satu contoh dari faktor kemujuran seorang penulis.
Faktor-faktor lain bagaimana buku terjual laris bisa kamu baca di artikel 4 Genre Buku yang Laris di Pasaran.
Perpaduan antara sangat bakat dan sangat mujur menghasilkan kekayaan yang berlimpah. Itu telah dibuktikan oleh beberapa penulis kelas dunia yang kini menikmati hasil dari karya mereka. Data perkiraan kekayaan mereka dipublikasikan oleh Majalah Forbes, lewat perhitungan dari berbagai sumber, seperti NPD BookScandan Book Office Mojo,serta wawancara dengan pelaku industri buku.
Siapa saja mereka? Berikut 5 penulis yang paling banyak menghasilkan uang selama satu dekade terakhir.
Penulis yang paling banyak menghasilkan uang yang pertama adalah James Patterson
James Brendan Patterson adalah seorang penulis dan filantropis asal Amerika Serikat. Ia menulis banyak buku yang dikategorikan sebagai buku untuk pembaca dewasa dan buku untuk pembaca remaja dan anak-anak.
Di antara buku-bukunya yang terkenal adalah Serial Alex Cross. Serial tersebut merupakan kisah novel detektif bergenre thriller seputar kriminal dan misteri. Sementara pada kategori remaja ada Treasure Hunters yang menceritakan tentang perburuan harta karun.
Buku-bukunya telah terjual lebih dari 300 juta kopi di seluruh dunia. Ia pun pernah menerima penghargaan sastra dari Yayasan Buku Nasional Amerika Serikat. Penghargaan itu diberikan atas perannya dalam kampanye untuk menulis dan membaca buku kepada banyak orang dari berbagai usia.
Forbes memperkirakan dalam satu dekade terakhir, James Patterson telah memperoleh pundi-pundi sebesar $836 juta. Angka itu setara Rp 11,8 triliun. Tentu itu bisa bertambah di tahun-tahun mendatang ketika buku-bukunya terus dibaca.
Penulis yang paling banyak menghasilkan uang yang kedua adalah JK. Rowling
Joanne Rowling adalah seorang penulis novel, filantropis, produser film, dan penulis skenario yang berasal dari Inggris. Ia dikenal sebagai pemilik nama pena JK Rowling dan Robert Galbraith. Berkat serial fantasi Harry Potter yang ditulisnya, ia menjadi seperti saat ini.
Buku-buku Harry Potter tercatat telah terjual lebih dari 500 juta kopi di seluruh dunia. Catatan itu menjadikan Harry Potter sebagai serial buku terlaris sepanjang sejarah. Dan ketika Harry Potter diadaptasi menjadi film, nama JK Rowling semakin berkibar.
James Patterson dan JK. Rowling pernah saling bergatian untuk menduduki penulis nomor satu yang menghasilkan uang paling banyak. Tercatat pada tahun 2008 dan 2017, JK. Rowling menduduki peringkat pertama.
Penulis yang paling banyak menghasilkan uang yang ketiga adalah Stephen King
Sudah menonton film Pet Sematary? Film yang mulai tayang pada 5 April di bioskop Indonesia ini diadaptasi dari novel Stephen King berjudul sama. Pet Sematary merupakan kisah horor yang paling menakutkan bagi penulisnya.
Berkisah mengenai sebuah keluarga yang pindah rumah ke sebuah desa. Rumah mereka ternyata berdekatan dengan lokasi pemakaman menyeramkan. Di lokasi tersebut juga terdapat tulisan keterangan 'Pet Sematary'—yang tampaknya ditulis oleh anak-anak yang merujuk pada Pet Cemetery.
Selain novel tersebut, Stephen King telah menerbitkan 57 novel dan 6 buku non fiksi. Semua buku-bukunya laris hingga mencapai penjualan sebanyak 350 juta kopi. Buku terakhirnya yang terbit di tahun 2018 adalah The Outsider dan Elevation. Kini bahkan King bersiap untuk meluncurkan novelnya di 2019 berjudul The Institute.
Penulis yang paling banyak menghasilkan uang yang keempat adalah Danielle Steel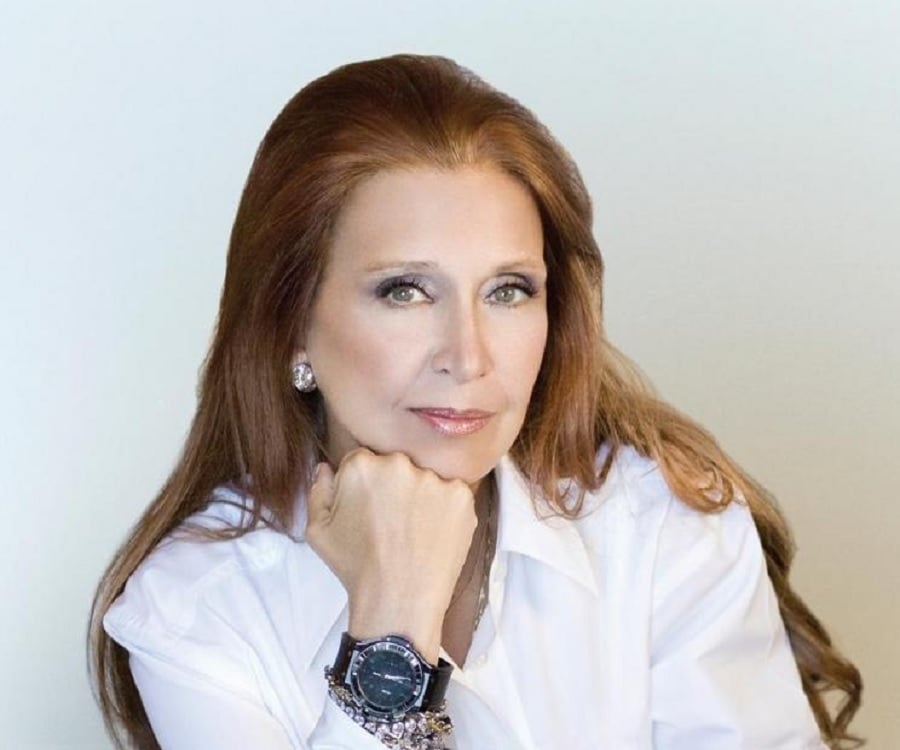 Danielle Fernandes Dominique Schuelein-Steel atau akrab disapa Danielle Steel adalah penulis perempuan Amerika. Ia banyak menulis mengenai kisah romansa kontemporer. Penulis yang kini berusia 71 tahun itu telah menulis sebanyak 174 buku, dengan lebih dari 141 novel.
Gaya menulis Danielle kerap kali melibatkan tokoh-tokoh yang mengalami krisis hubungan. Novel-novelnya banyak menceritakan dunia orang kaya dan tokoh publik. Karakter dari tokoh-tokoh tersebut kemudian menghadapi masalah yang serius, seperti kematian, penyakit, kehilangan, dan krisis keluarga.
Cerita-cerita tersebut mengantarkan Danielle menjadi penulis yang sukses. Lebih dari 600 juta kopi buku-bukunya terjual. Ditambah lagi dengan berbagai adaptasi film dari buku-bukunya. Tercatat Danielle Steel menerima penghasilan $231 juta.
Penulis yang paling banyak menghasilkan uang yang terakhir adalah John Grisham
John Ray Grisham Jr. dikenal sebagai penulis novel, aktivis, dan politisi. Salah satu genre novel yang inheren dengan Grisham adalah Legal Thriller. Subgenre dari Thriller ini memuat tokoh-tokoh dari kalangan praktisi hukum seperti pengacara.
Hal itu karena latar belakangnya sebagai lulusan sarjana hukum di Universitas Negeri Mississippi. Grisham memiliki hobi pada olahraga bisbol, yang membuat olahraga itu seringkali mendapat tempat di novel-novelnya.
Karya-karya Grisham mengikut jejak penulis lain yang banyak karyanya diadaptasi ke layar lebar maupun serial televisi. Berkat royalti buku dan adaptasi film, Grisham mencatatkan diri memperoleh pendapatan sebesar $192 juta selama 10 tahun terakhir.
Itulah lima penulis yang paling banyak menghasilkan pundi-pundi kekayaan dalam 10 tahun terakhir. Adakah penulis favoritmu?